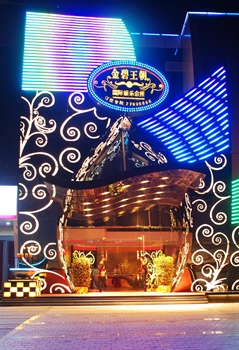 Located near Changshan Lake and Walmart, the Changshan Lake Plaza Changle (Changle Haosheng Changshanhu Guoji Jiudian) is in downtown Changle, about 30 km (19 mi) from downtown Fuzhou. An airport pickup service is available to take guests to the nearby Fuzhou Changle Airport.
The on-site restaurant serves Chinese, Western and Japanese cuisine. Guests who prefer to dine in-room can order room service 24 hours a day.
Meeting rooms and a business center are available for business travelers.
Guests can relax with a massage or a visit to the sauna, while those looking for something more active can play tennis, workout at the fitness center or take a refreshing dip in the indoor swimming pool. In the evening, check out the lively night club or one of the 46 karaoke rooms also on the premises.